6 Day Best of Kenya Safari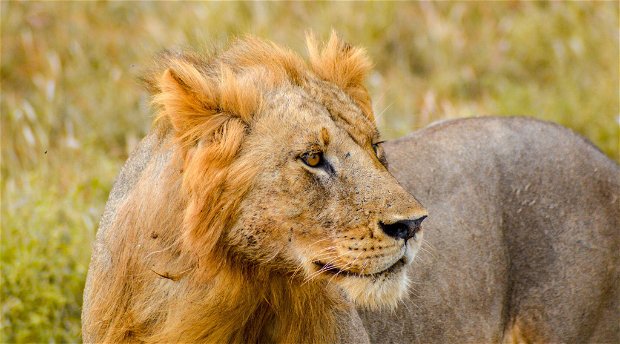 Itinerary
Day 1
Arrival, drive to Mt Kenya region.
On your arrival at JKIA Airport, you will be met by our representative who is your driver/ guide, who will brief and drive you to Aberdare's, arriving in the afternoon check-in for dinner and overnight at the lodge/ camp. (full board basis)
Day 2
Aberdare's National Park and Guided Walk
After breakfast depart your lodge for Aberdare's National Park, spend the whole day in the Aberdare's ranges, take a guided walk along the Karura and Gura waterfalls and queens caves, with a wide range of game all around it and this is a unique experience. There is a possibility of encountering lions, buffaloes and elephants.
The Aberdare's is an isolated volcanic range that forms the eastern wall of the rift valley running roughly 100km north south between Nairobi and Thomson's falls. The park is a home of many varieties of wildlife including elephants, rhinos and buffaloes. It's also home to endangered species like the rare mountain bongo, giant forest hog and leopards. The park covers 7675sqkm. Overnight at the lodge/ camp (full board basis)
Day 3
Thomson's Waterfalls and Lake Nakuru
After an early breakfast at the lodge/ camp depart Aberdare's National Park with a stopover at Thomson's waterfalls before proceeding arriving in the time for lunch and in the afternoon game drive in Lake Nakuru which is located in the central rift conservation area in the southern rift valley region of Kenya.
Originally protected as a bird sanctuary that hosts over 400 bird species including 5 globally threatened species. You are guaranteed to see white rhinos, African buffaloes, Rothschild, giraffes, zebras, impalas, olive baboons, vervet monkeys, waterbucks and a variety of water birds like yellow-billed pelicans, marabou stocks, hammer kops, fish eagles, lesser flamingos and so much more. Overnight stay at the lodge/ camp (full board basis).
Day 4
Masai Mara National Reserve and Game Drive
Immediately after breakfast depart for Masai Mara arriving in time for lunch and check-in, have an evening game drive. A variety of wildlife especially the big five can easily be seen. Return to the lodge/ camp for an overnight. (full board basis)
Spend the whole day viewing wildlife in Masai Mara wildlife reserve with morning and afternoon game drives.
This park is known for hosting a large number of wildlife in the world, this equally means that there is an excellent chance of seeing the cheetah, serval, hyena, bat-eared fox, black-backed and side stripped jackals, hippo, crocodile, baboons, warthogs, Toppi, eland, Thompson's gazelle, grants gazelle, impala, waterbuck, oribi, reed-buck zebra. Later on, visit the Masai village and learn their rich culture options. Overnight stay at the lodge/camp, (full board basis)
Day 6
Game Drive and Departure
After breakfast have a morning game drive for another chance to sport the big five before returning to the camp/lodge for lunch and checkout. Thereafter we shall set off to Nairobi with a game drive en-route arriving late evening at the airport for your international flight.