3 Day Best of Tanzania Luxury Safari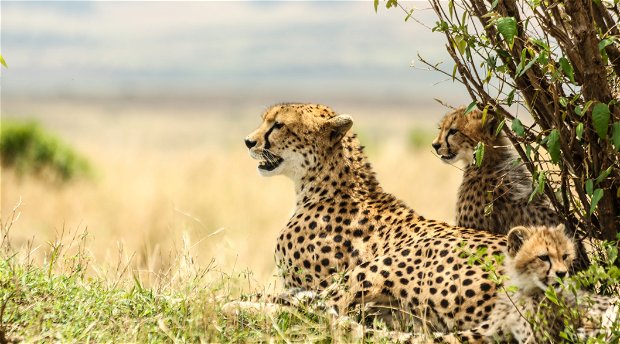 Itinerary
Day 1
Transfer to Tarangire National Park
On this trip, you will be picked up from the Hotel at 8.00 am and transfer to Tarangire National Park. Particularly large numbers of elephant herds congregate here, as do many wildebeest and zebra.
There are also substantial populations of impala, giraffe, eland and buffalo. Thompson's gazelle, Coke's hartebeest, boor's reedbuck and both greater and lesser kudu are found here. The localized and unusual gerenuk and fringe-eared oryx also occur here, though in our experience they are seen exceedingly rarely. There are still thought to be a few black rhinos in the park.
Day 2
Ngorongoro Conservation Area
After breakfast with your picnic lunch box you will drive to Ngorongoro Crater whereby you will descend over 600 meters into the crater. The crater is the world's largest unbroken caldera which hosts varieties of animals includes, black Rhino, Elephant, Hippos, Lions, Flamingo, and so many other.
Dinner and overnight at Farm of dreams Lodge
Day 3
Lake Manyara National Park/Arusha
After breakfast, you will drive to Lake Manyara National Park for game drive, late afternoon drive back to Arusha hotel/ airport drop off.
Lake Manyara has a big number of elephants, so many giraffes; zebras, wildebeest, impala, waterbuck, and warthog, small known shy Kik's dike dike as well as Klipspringer along the ramps of the escarpment. Leopards are hosted within the broken forests and escarpment, healthy lions that are widely known for their tree climbing pranks. This used to be a special character of the park which is not the case today. Regarded as Africa's largest, huge herds of baboons are expected by most of the travelers.