6 Day Tanzania Luxury Safari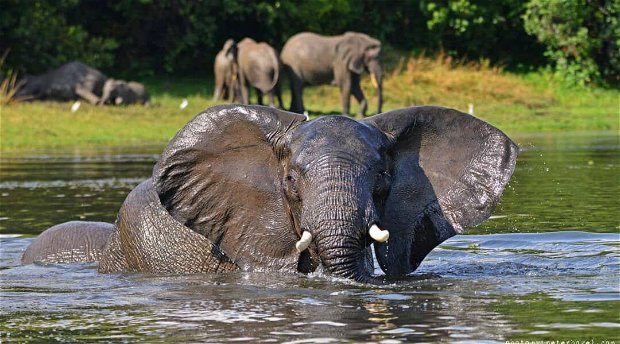 Itinerary
Day 1
Arusha-Ngorongoro Conservation Area
The crater rim, after an early wholesome breakfast our personal safari guide will collect you from your lodgings for the 190km drive to Ngorongoro crater on a well-paved road, arriving around noon at your lodge to unwind and have lunch. Our partner lodge sits high up on the crater rim and offers spectacular views.
A walk is possible for the adventurous in the conservation environs guided by an armed ranger and visit the Masai village within the caldera can also be arranged. Dinner and overnight at the lodge/camp.
After breakfast, we hit the road for our day experiencing the wonderful Ngorongoro Crater, a UNESCO world heritage site and one of the seven wonders of Africa. More precisely termed a caldera, this is the best place for game viewing in Tanzania.
Expect to see the lions, black rhino, elephant, leopard, buffalo, cheetah, wildebeest, gazelle, reedbuck and many more. Over 500 bird species can be seen also. After our extensive game drive within the crater we repair to our carefully selected quality lodge/camp for dinner and overnight.
Day 3
Ngorongoro-Serengeti National Park
After our breakfast set off for Serengeti N.P, passing on our way Olduvai Gorge. Arriving at the lodge/camp in time for lunch. We shall depart for an evening game drive expecting to see zebra, wildebeest, eland, bushbuck, hartebeest, gazelle, the big five and so much more. Over 500 bird species live in this park. Return to the lodge/camp for dinner and overnight.
Day 4
: Full day in Serengeti National Park
We shall dedicate this whole day to explore this park, "the land of the Masai" the Serengeti is the host to our Earth's last great terrestrial migration, that of the wildebeest and zebra name other creatures. As we continue to explore we shall have a picnic lunch and after continue with exploration till evening. Day drawing to its adventurous close we wend our way back to the comfort of our carefully selected lodging.
Day 5
Serengeti-Manyara National Park
After breakfast, we hit the road for Manyara N.P. A game drive in this park is a sure deal to spot the tree-climbing lions, monkey, zebra, giraffe, bushbuck, buffalo, leopard, hippo and so much more.
Our safari open roof/ pop up cars guarantee you to watch and take pictures. We enjoy a delicious picnic lunch thereafter continue with the game drive till evening going to a delightful place for rest and relaxation.
Day 6
Lake Manyara-Arusha
Our adventure to its end, our safari guide/ driver will convey us to Arusha town for onward travel replete as we are with our memories of the African travel.