5 Day Gorilla And Chimpanzee Super Nature of Rwanda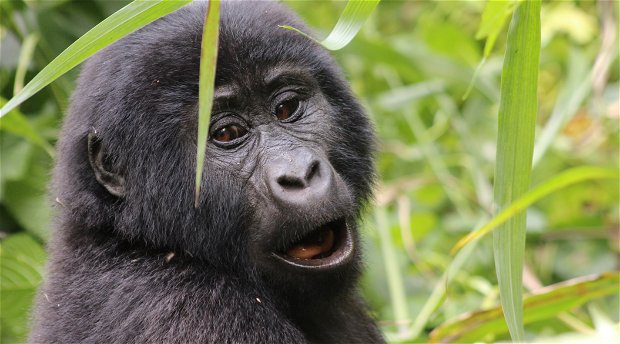 Itinerary
Day 1
Kigali City Exploration
Start historical-minded exploration of Kigali city with visits to landmarks from colonial, post-independence, genocide and post-genocide times i.e. Kigali Solaire, Stade Regionale, Kigali Genocide memorial site where over 259,000 genocide victims were put to rest in mass graves, Dr. Richard Kandt Museum who was the first Germany explorer to settle in Kigali, Belgian camp where they killed the 10 Belgian UN soldiers who were protecting the moderate prime minister before the start of genocide etc.
Transfer to Bugesera in the afternoon to visit the reconciliation village where the survivors of genocide live together in harmony with the perpetrators that killed their own families, Nyamata and Ntarama genocide churches where thousands of innocent people were butchered in the house of God.
Day 2
Transfer to Nyugwe en-route Tour Butare
En-route visit the Basilica of Kabgayi, the first catholic cathedral in Rwanda; Murambi genocide memorial, historical-minded exploration of Nyanza – visit the King's palace and traditional Rwanda home; the National Museum, introduction to Rwanda's kingdoms, discovery of colonial architecture, enjoy traditional dancers from the museum or the national university. Proceed to Nyungwe Forest.
Day 3
Chimpanzee Trekking in Nyungwe & Waterfall Hike
Early breakfast at 4:30am then drive to the edge of the forest where chimpanzee trekking in Nyungwe starts. In the afternoon, visit the waterfalls inside the rainforest which also gives you the opportunity to see rare plants, birds and smell the unique forest flowers etc. Transfer to Kibuye/Karongi Lake Kivu.
Day 4
Transfer to Volcanoes National Park
Transfer from Nyungwe National Park to Volcanoes National Park via the Ngororero route. The journey takes around 9 hours but on good roads or follow the dirt bumpy road that meanders around Lake Kivu with beautiful scenery of "1000 hills and a million smiles". The drive will take more than 10 hours but it's a great drive through the remotest villages of Rwanda as you enjoy local lifestyles along the Congo-Nile trail. You will have packed lunch and enough water plus juice on the drive.
Day 5
Gorilla Trekking & Transfer to Kigali
Early breakfast at 6am then transfer to the park at 6am for briefings and grouping. Option to visit Buhanga Forest in the afternoon where all the Rwanda kings were initiated or Kinigi Cultural Village for traditional dances and music, bio-mimicry and traditional healing lessons.
After breakfast, we transfer to Volcanoes National Park. After completing our park formalities, we embark on a once in a lifetime experience of tracking mountain gorillas.
Once you spot them you are allowed to spend an hour watching your closest long-lost cousin. This is perhaps one of the most breathtaking wildlife experiences on earth!!! You get so close to these awesome giant primates. You stare at each other blankly not knowing who to break the long silence first. Tracking the gorillas through the light mountain forest on the slopes of the Virunga is a magical experience. 
Be back at the base in time for lunch! Some gorilla families, however, are more elusive and tracking can take a full day, especially when it is wet and muddy. Return to Kigali.